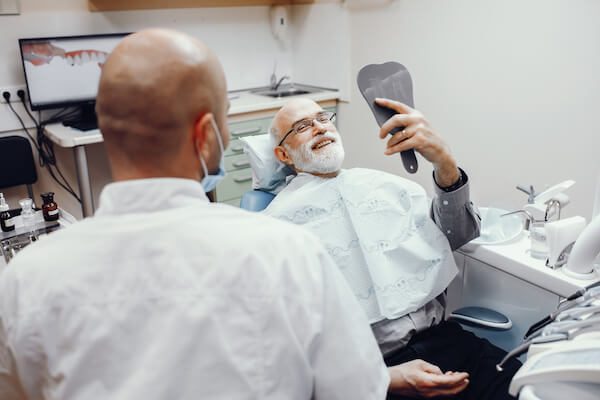 Broken Dentures Wodonga
Dentures are subjected to a great deal of abuse, including chewing, grinding, and dropping.
Dentures ultimately break or wear out due to accidents, normal wear and tear, or a poor dental job.
Common Causes of Broken Dentures
Poor-fitting Dentures
Poor-fitting dentures can be caused by gradual bone loss or poor dental care. Contact your Wodonga dentist immediately if you have difficulty wearing your dentures.
Abuse
Dentures have their drawbacks. It would be best if you took precautions to maximise their functionality. For instance, pushing your dentures past their capabilities or abusing them can break them.
Accidents
Accidents can happen at any time and in any place. Even the most cautious person can make a mistake. A common occurrence is when someone is injured while cleaning and their dentures fall out.
Natural Wear and Tear
Despite being manufactured of h3 materials, all dental restorations, including dentures, have a breaking point. Regardless of how long they last, years of chewing, biting, grinding, and other tooth functions can lead them to wear down.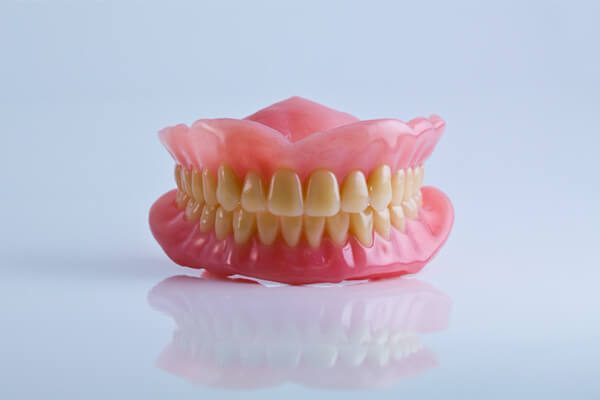 Broken Dentures: What to do?
Emergencies can happen at any time. However, being on guard and exercising prudence might mitigate their consequences. Make sure there are no breaks or fractures when cleaning your dentures.
Do not attempt to repair your dentures if they have cracks.
Get your dentures checked as soon as possible by calling your Wodonga dentist.
What Your Wodonga Dentist Can Do?
Although dentures can replace lost teeth, dental implants are a better option due to their durability and natural appearance.
Prime Care Dental Wodonga provides high-quality, long-lasting dental implants to replace missing teeth.
Dental implants can survive for years, and in some cases, for life, if properly cared for. Long-term costs may be lower because dentures require frequent replacements.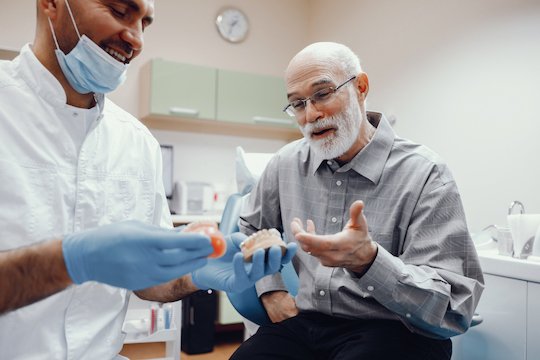 Why Choose Dental Implants Over Dentures?
Dental implants are a more permanent option than dentures and are worth the extra upfront cost.
When considering the additional costs of dentures, such as cleaning solutions, adhesives, repairs, and denture replacement, implants are a better financial solution.
It is important to consult your Wodonga dentist before deciding which option works best for you and your mouth.
Broken Dentures Repair in Wodonga
If your denture breaks, see your dentist immediately for repair.
At Prime Care Dental Wodonga, we are here to help you any time, any day. When your oral health is jeopardised, we will do all possible to ensure that you are treated as soon as possible.
Same-Day Dental Emergency Appointment Available in Wodonga
For dental emergencies in Wodonga, call us on (02) 6024 1516 or make an appointment online.
Visit us at 340 Beechworth Road in Wodonga.
Frequently Asked Questions
About Broken Dentures Wodonga
What can to do to prepare for dental emergencies like broken dentures?
Pack an emergency dental-care pack that includes the phone number of your Wodonga dentist.
Gauze
A little container with a cover
Handkerchief
Ibuprofen (Not Aspirin. Aspirin may cause significant bleeding in a dental emergency) (Not Aspirin. Aspirin may cause severe bleeding in a dental emergency)
Contact your Wodonga dentist if one of your dentures becomes loose or breaks, cracks, or chips.
Can I still wear broken dentures?
DO NOT WEAR BROKEN DENTURES. Small pieces can be eaten, and they can irritate or harm oral tissues.
Can I repair my broken dentures?
NO, as repairing your dentures can end up making things worse. Denture repair is only possible with a dentist's expertise, experience, and specialised tools.
If you fix your denture on your own, we might not be able to fix it in the office.