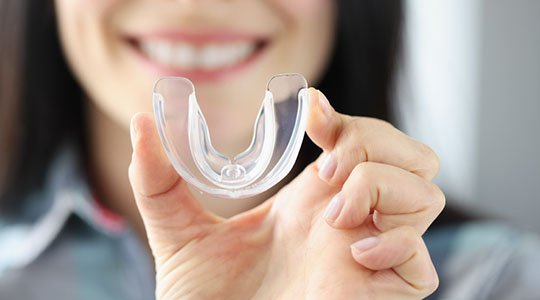 Durable Mouthguards Wodonga
Mouthguards are oral appliances that protect your teeth and surrounding tissues from clenching or grinding while you sleep or from injuries while playing sports.
They can also help reduce snoring and help relieve obstructive sleep apnoea (OSA).
Types of Mouthguards
There are 2 main categories of mouthguards: those that are made to protect teeth from trauma from sports or other athletic activities and those that are made for patients with bruxism or teeth grinding.
The types of mouthguards include:
Custom-made: These are made by your dentist just for you. They are more expensive than the other types because they are individually created for fit and comfort.
Boil and bite: These mouthguards can be bought at sporting goods stores and drugstores and may offer a better fit than stock mouthguards. They are first softened in water (boiled), then worn and allowed to adapt to the shape of your mouth.
Stock: These are inexpensive and come pre-made, ready to wear. Unfortunately, they often don't fit very well. They can be bulky and can make breathing and talking difficult.
What type of mouthguard offers the best protection?
Custom-made mouthguards give you the most protection. They are specifically made to fit the shape of your upper teeth.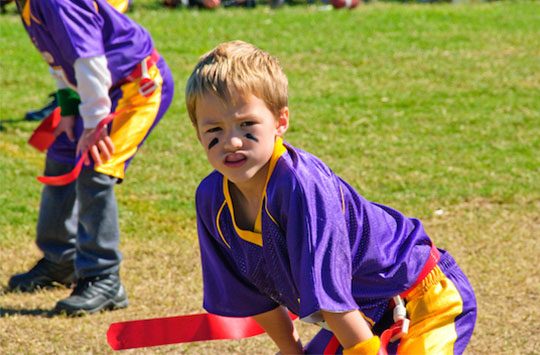 While custom-made mouthguards are also the most expensive, they offer an advanced level of protection for your smile that can't be beat by the generic stock or boil and bite mouthguards you find in sporting goods stores.
Also, keep in mind that the cost to restore a damaged tooth far exceeds the cost of a custom mouthguard.
If you have a child who wears braces or another fixed dental appliance, your Wodonga dentist will also create a mouthguard for your child's lower teeth. Mouthguards for braces prevent injury from broken wires and brackets.
Ready to Schedule an Appointment?
Do you have any questions about mouthguards? Call us on (02) 6024 1516 or request your appointment online.
We are located at 340 Beechworth Road in Wodonga.
Experience exceptional patient care at Prime Care Dental.
Frequently Asked Questions
About Mouthguards Wodonga
Your Title Goes Here
Your content goes here. Edit or remove this text inline or in the module Content settings. You can also style every aspect of this content in the module Design settings and even apply custom CSS to this text in the module Advanced settings.
Do I need a mouthguard?
If you have a tendency to grind your teeth in your sleep or frequently play physical sports, you need a mouthguard to protect your teeth from getting worn down while you sleep or from getting knocked out or chipped while you play.
What are the benefits of wearing a mouthguard?
Repairing or replacing missing teeth can be costly and painful.
Wearing a mouthguard during athletic activities can help you avoid:
Chipped or lost teeth
Nerve damage to a tooth
Soft-tissue damage to lips, gums, tongue and inside cheeks
Can someone with braces or dental implants wear a mouthguard?
Mouthguards help protect teeth, braces, dental implants and dental bridges from damage. Custom-made mouthguards work best. They fit the unique shape of the braces or implants.