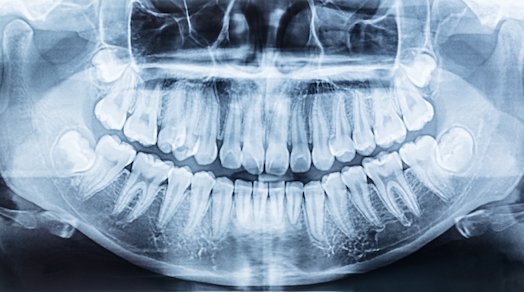 Wisdom Tooth Extraction Wodonga
A person's wisdom teeth usually emerge from the gums between the ages of 17 and 24. They are the last teeth to push through the gums. Some people never develop wisdom teeth.
Wisdom teeth don't usually cause any trouble and don't need to be removed; however, if there isn't enough space for them to grow up at the back of your mouth, they will become impacted and cause severe painful swelling or severe infection.
Impacted teeth need to be surgically removed in order to relieve the symptoms.
The Wisdom Tooth Extraction Procedure
Before having your wisdom tooth extracted, you'll be given an injection of a local anaesthetic to numb the tooth and surrounding areas.
If you're anxious about the procedure, your Wodonga dentist may give you sedation to help you relax. This will usually be an injection into your arm.
General anaesthesia is rarely needed for a wisdom tooth extraction. However, in this case, you should still be able to go home on the same day as the procedure.
During a wisdom tooth extraction, your Wodonga dentist:
Makes an incision in the gum tissue to reveal the tooth and bone
Removes bone that obstructs access to the root of the tooth
Cut up the tooth into sections if it's easier to remove in pieces
Take the tooth out
Cleans the site of any debris from the tooth or bone
Stitches the wound closed to promote healing, though this isn't always necessary
Places gauze over the site to control bleeding and to help form a blood clot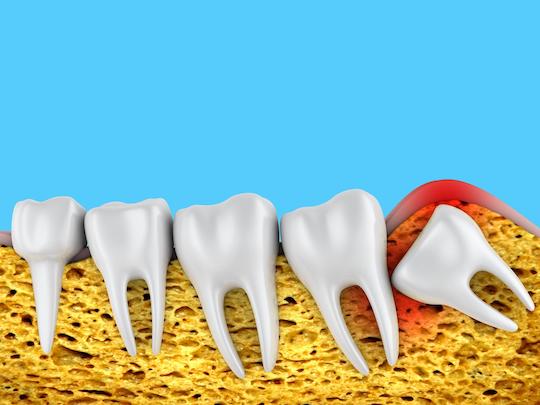 After Extraction
Following a wisdom tooth extraction procedure at Prime Care Dental, your dentist will advise you to rest until the effect of the anaesthetic or sedation have passed.
After local anaesthesia, it may take several hours before the feelings come back; you should take extra care not to bump or knock the extraction site. You will be able to go home when you feel ready.
If you are given general anaesthesia or sedation, you will need someone to drive you home. You may be given painkillers, antibiotics and mouthwash solutions to take home.
What to do after surgery
The following tips will help you speed up your recovery:
After wisdom tooth extraction, bite gently on the gauze provided and change it every 30 minutes.
Call your Wodonga dentist if you still have bleeding 24 hours after your surgery.
While your mouth is numb, be careful not to bite the inside of your cheek, lip, or tongue.
For 24 hours after surgery, do not expose yourself to too much sun or exercise, as physical activity may increase bleeding.
Try using an ice pack on the outside of your cheek for the first 24 hours for 2 or 3 days.
Call to Schedule Your Wisdom Tooth Extraction Today!
Do you have additional concerns about your wisdom tooth removal recovery or wisdom tooth healing process?
If you're ready to schedule your wisdom tooth extraction, contact your Wodonga dentist today.
Any surgical or invasive procedure carries risks. Before proceeding, you should seek a second opinion from an appropriately qualified health practitioner.
For questions and concerns, call us on (02) 6024 1516 or request your appointment online.
We are located at 340 Beechworth Road in Wodonga.
Frequently Asked Questions
About Wisdom Tooth Extraction Wodonga
Your Title Goes Here
Your content goes here. Edit or remove this text inline or in the module Content settings. You can also style every aspect of this content in the module Design settings and even apply custom CSS to this text in the module Advanced settings.
What are wisdom teeth?
Wisdom teeth are your 3rd molars located at the back of your mouth. They usually are the last ones to develop.
Why do wisdom teeth need to be extracted?
If they are impacted and or if they cause crowding in your mouth, extraction is recommended to avoid damaging the surrounding teeth. If they grow correctly positioned, healthy, and function properly, it is not necessary to have them removed.
Is wisdom tooth extraction painful?
You shouldn't feel any pain or discomfort during the procedure because the area will be numb. If you feel any discomfort, tell your dentist so they can adjust your anaesthesia.