Cosmetic Dentistry Wodonga
Does your smile make you worry about social gatherings?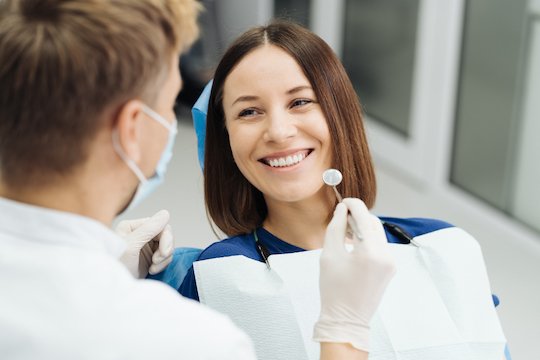 Do you often keep your mouth closed while taking photos?
Do you often think enhancing your smile would improve your confidence?
Being conscious about our teeth can be frustrating sometimes, especially when it impacts our social interactions with others and our self-confidence.
Fortunately, it's now easier to get the smile you've always wanted following the developments in dental technology and a growing interest and public demand.
If you're unhappy with the current state of your teeth, Prime Care Dental offers professional cosmetic dentistry procedures in Wodonga.
What Your Wodonga Dentist Can Do
Cosmetic procedures are performed to correct misshaped, discoloured, chipped or missing teeth. It can also be used to improve the colour and shape of teeth – from teeth that are too long or short, gummy or gapped, or simply need to be reshaped.
Cosmetic dentistry procedures we offer at Prime Care Dental include: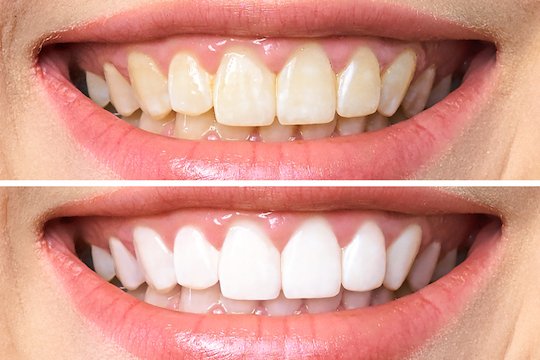 Teeth Whitening
As we get older and our diets change, our tooth enamel starts to lose that sparkly look and feel, eventually making way for micro-cracks that gradually begin to discolour.
Our teeth whitening techniques work on extrinsic and intrinsic staining, which appear on the outside and inside of the teeth.
Dental Veneers
Dental veneers are a cosmetic solution used to help create your dream smile. Veneers are made of incredibly thin, natural-looking material bonded to the teeth surface to improve their cosmetic appearance.
Choose between porcelain veneers, like tiny translucent shells, or composite resin veneers, where layers of resin are built up over the tooth.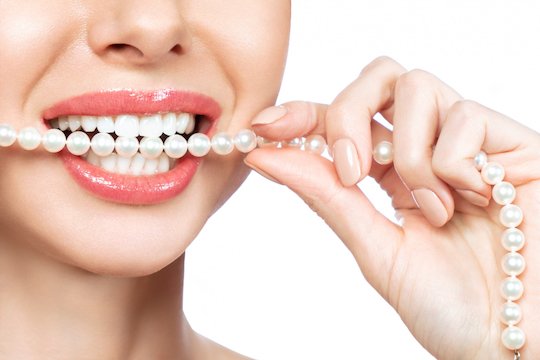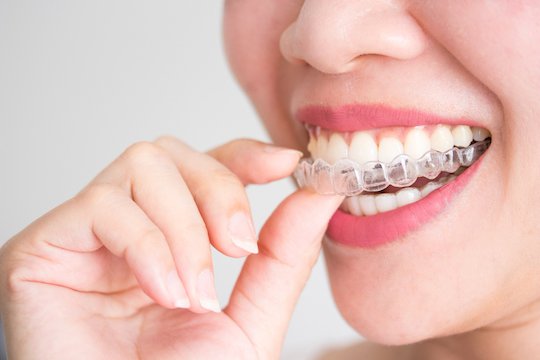 Invisalign
With Invisalign, our patients at Prime Care Dental can rest assured that they'll achieve the straight smile they want without compromising comfort or having to wear unsightly braces.
The Invisalign system straightens your teeth using a custom-made series of aligners. These aligners are made of smooth, virtually invisible plastic worn over your teeth and gradually and gently shift your teeth into place.
Approximately every 2 weeks, you put in a new set of aligners until your treatment is complete.
ClearCorrect
ClearCorrect is a leading alternative to painful and bulky metal braces. It is a patient-tailored treatment plan developed to correct imperfections such as straightness and spacing in the teeth.
ClearCorrect utilises clear, BPA-free corrective plastic aligners to gradually pull your teeth into place. ClearCorrect results are nothing short of amazing. They shape your smile perfectly with clear braces that are nearly impossible to detect.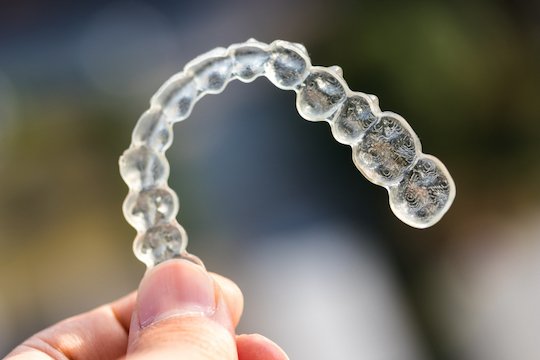 Why Choose Prime Care Dental for your Cosmetic Dentistry Treatments?
Are you dissatisfied with your smile? When you look in the mirror, are there things you wish you could change in your smile, such as a brighter, straighter, or more natural-looking smile?
Many cosmetic problems can generally be fixed with dental treatment. Our friendly team at Prime Care Dental is happy to discuss your options today.
Receive Your Cosmetic Dentistry Treatment in Wodonga Today!
The best way to find out which of our services is best for you is to come in for an appointment.
Your Wodonga dentist at Prime Care Dental can evaluate your smile and choose the best option together with you.
For questions and concerns, call us on (02) 6024 1516 or request your appointment online.
We are located at 340 Beechworth Road in Wodonga.
Frequently Asked Questions
About Cosmetic Dentistry Wodonga
Your Title Goes Here
Your content goes here. Edit or remove this text inline or in the module Content settings. You can also style every aspect of this content in the module Design settings and even apply custom CSS to this text in the module Advanced settings.
Am I an eligible candidate for cosmetic dentistry treatment?
Your Wodonga dentist will be able to examine you and determine whether or not you are an eligible candidate for cosmetic dentistry treatment.
Qualified candidates generally:
Have good oral health
Are in good physical health
Want to improve their appearance
Have realistic expectations
Are aware of the procedure's outcome
This is only a partial list. Your eligibility will depend on your dental situation. Your Wodonga dentist is an expert at determining which treatment is right for you to help you achieve your desired results.
Is cosmetic dentistry safe?
The procedures carried out to improve the appearance of teeth and gums are safe. All procedures used in cosmetic dentistry are standard, well-researched techniques and materials used are biologically safe.
What are common dental problems treated by cosmetic dentistry?
If you have broken or chipped teeth, your Wodonga dentist can correct them through restorative dentistry.
However, you may visit your dentist for cosmetic purposes if you have any of the following concerns:
stained or discoloured teeth
gaps in between teeth
uneven teeth
worn-down teeth
excess gum tissue