Root Canal Treatment Wodonga
What Can Cause Severe Tooth Pain?
Are you suffering from a dying tooth or one that is breaking apart?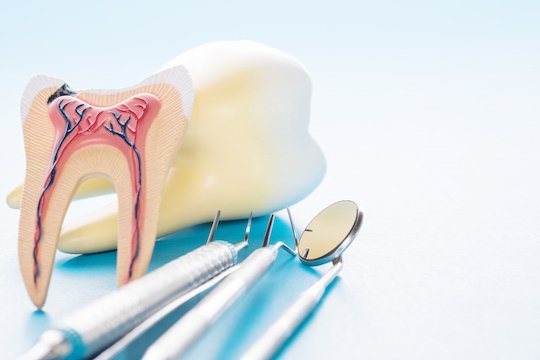 Dying or abscessed teeth can cause your teeth to become brittle, breaking apart to the point where they eventually can't be restored.
Once a tooth is non-vital or abscessed, the damaged nerve must be treated in order to preserve the tooth and prevent the spread of infection.
If you have an abscess, over-the-counter pain medication only provides temporary relief. Damaged nerve tissue is a serious condition that can compromise your health and harm your other teeth.
At Prime Care Dental, we provide root canal therapy that preserves your tooth for years to come.
We Provide Quick Pain Relief and Treatment
Patients suffering from teeth with nerve damage can receive timely, comfortable endodontic therapy here at Prime Care Dental.
Dr Puja Chowdhry first works to ensure that any pain is minimised and then takes steps to help remove the infected, damaged nerve and treat it so that no infection will return.
Because these nerves are no longer vital, the diseased tissue must be removed, and a filling material placed into the nerve canal to prevent re-infection. This treatment is called a root canal because it is the canal of the root that is being treated.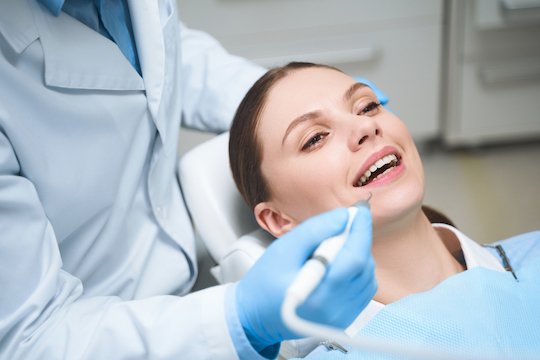 Are Root Canals Painful?
Root canal therapy is no more uncomfortable than any other type of dental treatment.
It is only a little more time-consuming in some cases, depending on which tooth is being treated.
Dr Puja Chowdhry focuses on patient comfort and will ensure proper pain-relief options to help you feel at ease before, during and after your endodontic procedure.
Prevent Tooth Loss by Getting Treatment Quickly
Do you have a broken tooth or one with an abscess?
Putting off a necessary root canal can quickly lead to the loss of your entire tooth.
If you suspect that your tooth has been severely damaged, or is suffering from an abscess, then it's best to contact us immediately.
We provide emergency appointments each day and can easily work you into our normal schedule to assess your needs.
Prime Care Dental patients are always seen in an efficient manner and given straightforward treatment plans that are easy to understand and will never have hidden charges.
Contact your Wodonga dentist today to book in for an appointment.
Any surgical or invasive procedure carries risks. Before proceeding, you should seek a second opinion from an appropriately qualified health practitioner.
For questions and concerns, call us on (02) 6024 1516 or request your appointment online.
We are located at 340 Beechworth Road in Wodonga.
Frequently Asked Questions
About Root Canal Treatment Wodonga
Your Title Goes Here
Your content goes here. Edit or remove this text inline or in the module Content settings. You can also style every aspect of this content in the module Design settings and even apply custom CSS to this text in the module Advanced settings.
What is a root canal?
Root canal treatment is a procedure done if a tooth is badly decayed or fractured. The procedure is needed because if the tooth is left untreated, the pain will become worse, and the gum disease will spread to nearby teeth, leading to further decay.
How effective is a root canal?
Properly performed root canal treatments can ensure the repaired tooth lasts a lifetime with little to no additional future dental work needed.
Is a root canal painful?
Root canals are performed under local anaesthesia and are generally no more painful than other dental procedures like wisdom teeth extraction or fillings. However, as with other dental procedures, there may be some numbness, soreness, or mild discomfort for a day or two after the root canal treatment as a result of tissue inflammation.