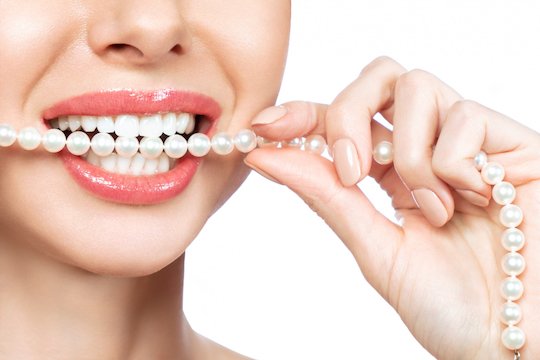 Dental Veneers Wodonga
Do You Want to Change Your Smile?
Have you ever wanted to completely change the way your smile looks?
Dental veneers offer a long-term, dramatic aesthetic option that can improve the appearance of your entire smile.
Whether you're unhappy with one tooth or you want a complete smile makeover, dental veneers provide the most dramatic cosmetic possibility when it comes to improving the way your teeth look.
What are Dental Veneers?
Every veneer is made of an ultra-thin material that is customised to conform to the front of your teeth.
This creates the appearance of having a brand-new tooth or set of teeth without ever having to go through lengthy orthodontic treatment or other cosmetic procedures.
Instead, veneers give you the instant results that you want the moment they're applied to your teeth.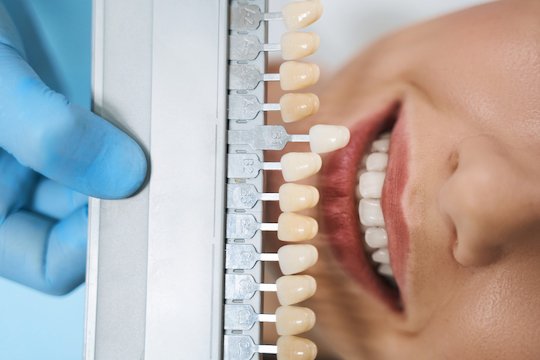 Types of Dental Veneers Available
To better serve our patients, we provide porcelain dental veneers at our office.
Dr Puja works closely with each patient to explain the pros and cons of each option, allowing them to select the aesthetic method that is best for their personal needs.
Porcelain Veneers Provide the Most Dramatic Smile Makeovers
Do you need to change the appearance of your smile but don't want other people to notice that you've had dental treatment completed?
Porcelain dental veneers provide patients with the most aesthetic approach available to smile makeovers. They allow people to correct teeth that are visibly displeasing to them in some way.
Corrections in appearance can be made in teeth that are:
Crooked
Stained
Discoloured
Broken
Have spaces or gaps
Misshapen
What Makes Porcelain Such a Great Choice?
Porcelain is one of the most aesthetically pleasing dental materials used today.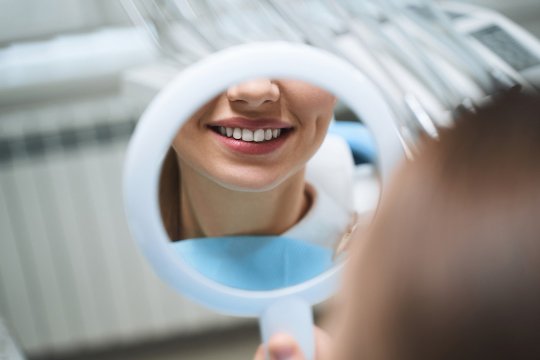 The material has a translucent appearance that makes it look like natural tooth enamel.
This lets you improve the appearance of your teeth without your friends or colleagues being able to see that you've had any treatment.
They provide the most dramatic, natural appearance possible out of any type of veneer treatment available.
Every one of our veneers is handcrafted at an off-site dental laboratory according to Dr Puja's specifications in a way that allows it to blend in with your natural smile.
Instant Results You Can See
Each porcelain veneer is designed to hug the front of the tooth, creating the appearance of a new, straight, white tooth once the veneer is permanently bonded in place.
You will work closely with Dr Puja to design the shape, size and colour that you want your new teeth to be.
From the moment you step in front of a mirror, you'll see the smile that you want to have and benefit from the self-confidence that it brings to you on a personal level.
We invite you to look through our gallery of before and after photos of Dr Puja's patients to see just how dramatic our porcelain dental veneer treatments really are.
What is the Treatment Like?
Every patient's aesthetic needs are different, and Dr Puja works closely with each of her patients to identify what aspects of their smile they want to change, as well as their budget.
We work hard so that every dental veneer procedure is as pain-free as possible, sometimes not even requiring the use of local anaesthetic injections.
After your initial consultation at Prime Care Dental, you can have your new porcelain veneers ready and enjoy a completely new smile just two weeks after your one-hour application appointment.
Schedule a Dental Veneers Consultation in Wodonga Today!
If you're ready to find out how dental veneers can transform your smile or learn the answers to any other questions you have, contact your Wodonga dentist by calling our office to schedule a consultation. We look forward to meeting with you!
For questions and concerns, call us on (02) 6024 1516 or request your appointment online.
We are located at 340 Beechworth Road in Wodonga.
Frequently Asked Questions
About Dental Veneers Wodonga
Your Title Goes Here
Your content goes here. Edit or remove this text inline or in the module Content settings. You can also style every aspect of this content in the module Design settings and even apply custom CSS to this text in the module Advanced settings.
What are dental veneers?
Veneers are a great solution for people with discoloured, worn down, chipped, misaligned, spaced, uneven or irregularly shaped front teeth.
Why do I need veneers?
Veneers are a great solution for people with discoloured, worn down, chipped, misaligned, spaced, uneven or irregularly shaped front teeth.
What are the types of dental veneers?
Porcelain and composite resin are the most common veneer materials. Composite veneers are made from a resin material that is shaped and bonded to a tooth to enhance its appearance. Porcelain veneers are usually made in a dental lab and are more resistant to staining compared to other materials.
Do veneers need to be replaced?
Dental veneers are extremely durable and don't need to be replaced unless they are damaged. If they do crack or break, they can and will need to be replaced; they can't be repaired with dental bonding.