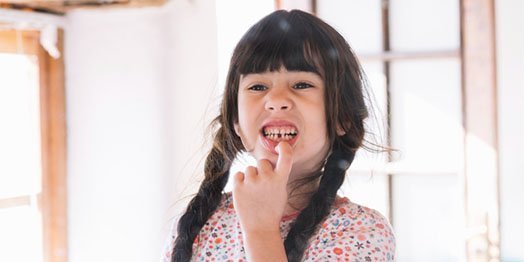 Knocked-Out Tooth Management Wodonga
When a tooth is knocked out, it is most commonly due to an injury or accident. However, this doesn't necessarily mean the tooth is lost forever.
Taking the right action and proper emergency care can save the tooth so that it can be replanted successfully and last for the years to come.
What To Do?
Follow these tips to improve the chances of saving your tooth:
Handle the tooth carefully. Try not to touch the root. It can be damaged easily.
If the tooth is dirty, handle it by its crown and rinse it with milk. If milk is not available, rinse it with water. Do not wipe off the dirt with a washcloth, shirt or other fabric. Doing so could damage the tooth.
Keep the tooth moist. Place it in a glass of milk. If you can't do this, place the tooth inside your mouth, between the cheek and gum. A child may not safely store the tooth in his/her mouth without swallowing it. Instead, spit into a cup. Put the tooth in a cup with the saliva. If nothing else is possible, place the tooth in a cup of water. It is important to keep the tooth moist until you can see the dentist.
Try reinserting the tooth into its socket. In some cases, it will slip right in. Do not try to force it into the socket. If it doesn't go back into place, just keep it moist and go to the dentist as soon as possible.
Knocked-Out Tooth Management in Wodonga
Do you want to learn more about a knocked-out tooth? Need prompt care? Contact your Wodonga dentist to schedule an emergency appointment.
Our dental team will attend to your needs and deliver quick and effective care.
Same-Day Dental Emergency Appointment Available in Wodonga
For knocked-out teeth in the Wodonga area, call us on (02) 6024 1516 or request your appointment online.
We are located at 340 Beechworth Road in Wodonga.
Frequently Asked Questions
About Knocked-Out Tooth Management Wodonga
Your Title Goes Here
Your content goes here. Edit or remove this text inline or in the module Content settings. You can also style every aspect of this content in the module Design settings and even apply custom CSS to this text in the module Advanced settings.
What is an avulsed tooth?
An avulsed tooth is a tooth that has been knocked out or dislodged from its socket.
What should I do with the tooth?
You mustn't touch the root. If the tooth is dirty, rinse it with milk or water. Don't clean it with disinfectant or soap or let it dry out.
How do I reinsert the tooth?
Handle the tooth by its crown and reinsert it back into the socket, root first. Bite on a clean cloth for about 15 to 20 minutes. Visit your Wodonga dentist as soon as possible.