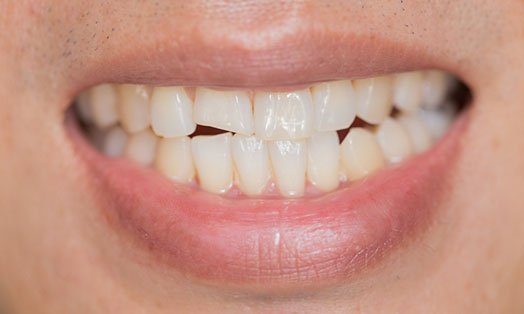 Broken Tooth Management Wodonga
Our teeth are strong, but they can chip, crack or break with the many stresses and strains they endure.
Causes of a Broken Tooth
Common causes of these breaks can include:
Eating or biting on something hard
Facial trauma due to an accident
Damage from sports activities
Untreated cavities can cause brittleness and breakage
Old, large silver amalgam fillings, where the remaining structure of the natural tooth can become brittle over a period of time
Broken teeth don't necessarily cause immediate pain. If the break has spread to the nerve, you might experience discomfort when chewing or sensitivity to hot and cold.
Whether you are in pain or not, tooth breakage should be investigated by your Wodonga dentist immediately to check the tooth's health and stability and provide the necessary treatment to prevent further deterioration or problems.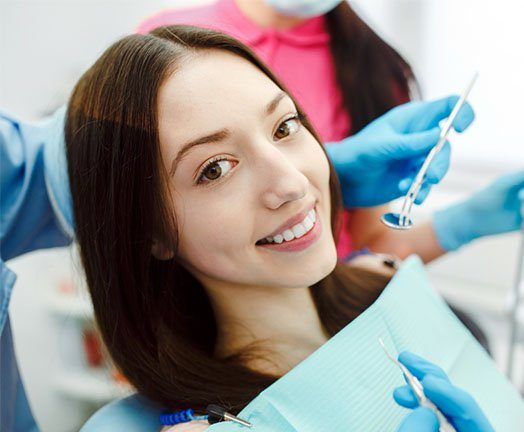 When to See a Dentist
Anyone who thinks they have a broken tooth should make an appointment with a dentist as early as possible. It is important to do so when there are pain and discomfort.
While waiting to see your Wodonga dentist, the following can relieve uncomfortable symptoms:
rinse the mouth with lukewarm saltwater
take OTC pain medications
use a cold compress against the cheek to reduce swelling
The longer a broken tooth goes untreated, the more difficult it may be for a dentist to save the tooth. Complications may also occur, such as infection.
Broken Tooth Management in Wodonga
If you have a broken tooth, contact your Wodonga dentist immediately to treat the problem and prevent damage or infection.
Same-Day Dental Emergency Appointment Available in Wodonga
For broken tooth management in Wodonga, call your local Wodonga dentist here at Prime Care Dental.
For dental emergencies in the Wodonga area, call us on (02) 6024 1516 or request your appointment online.
We are located at 340 Beechworth Road in Wodonga.
Frequently Asked Questions
About Broken Tooth Management Wodonga
What are the signs and symptoms of a broken tooth?
Broken teeth show symptoms, including pain when chewing, possibly with the release of biting force, or pain when your tooth is exposed to extreme temperatures. In many instances, pain may come and go, and your dentist may have difficulty locating which tooth is causing the discomfort.
What causes a broken tooth?
Several injuries or ailments can lead to a broken tooth. Some common causes include a fall, physical injury, and biting down on hard food or object.
Does a broken tooth need to be treated?
YES. A broken tooth is a major dental concern that needs professional treatment.
If left untreated, a broken tooth can lead to serious complications, including infections, severe pain, and difficulties in eating and drinking.