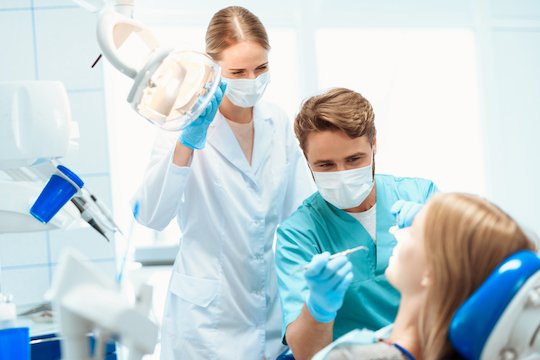 General Dentistry Wodonga
General dentistry is uniquely oriented towards the prevention of oral health problems.
At Prime Care Dental, we put a strong emphasis on oral health and hygiene, helping people avoid the progression of oral diseases.
If left untreated, these will result in pain, lost time at work or school.
Your Trusted Dentist in Wodonga
General dentists are the main dental care providers to people of all ages. At your routine dental visit, you will probably have a thorough examination of your mouth, a professional cleaning, and a discussion about your dental and overall health.
If the exam reveals the presence of tooth decay, you will probably also have a filling in the affected tooth. While common, these procedures are hardly the only services your dentist provides.
General Dentistry Services
General dentistry covers a range of treatment options and procedures essential in protecting and maintaining an optimal oral health condition.
Treatments are in place to keep your mouth, gums, and teeth healthy.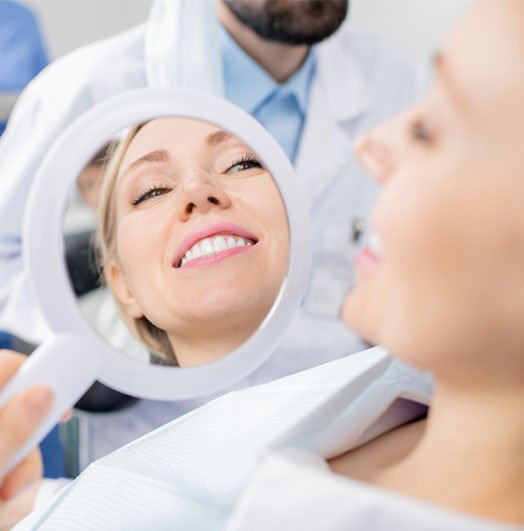 Services offered by your Wodonga dentist which are fundamental to your oral health include:
Dental exams, X-rays, and professional scale and cleans
Cosmetic dentistry, such as teeth whitening, porcelain and composite veneers
Dental implants – placement and restoration
Orthodontics, such as Invisalign and ClearCorrect
Oral appliances for control of sleep apnoea
Preventive care, periodontal treatment, and nutritional counselling
Relaxation techniques through Penthrox and General Anaesthesia
Emergency dental care – knocked-out tooth, soft tissue injuries in the mouth, children's dental emergency, etc.
When Should I See the Dentist?
Visit your dentist every six months for preventive services—and otherwise, whenever you have a concern about your oral health. You may have a clear signal that something in your mouth needs attention, such as toothache, bleeding gums or bad breath.
Or, you may have heard of a cosmetic procedure that you would like to find out more about or try out. In either case, don't hesitate to call our Wodonga dental office.
For routine dental appointments, there isn't one schedule that fits all patients. Depending on individual circumstances, your Wodonga dentist may want to see you twice a year, every three months, or another interval.
Don't let those appointments go!
Keeping up with the recommended schedule for preventive treatment and practising effective oral hygiene at home are the 2 best ways to prevent dental diseases—and keep your smile looking bright and healthy for the rest of your life.
Prime Care Dental, Your Go-To Dentist in Wodonga
If you would like to learn more about our general dentistry services, book in for a consultation today.
During your dental visit, you will have the opportunity to meet our lead general dentist, Dr Puja Chowdhry and explore our beautiful office located in Wodonga.
For questions and concerns, call us on (02) 6024 1516 or request your appointment online.
We are located at 340 Beechworth Road in Wodonga.
Frequently Asked Questions
About General Dentistry Wodonga
Your Title Goes Here
Your content goes here. Edit or remove this text inline or in the module Content settings. You can also style every aspect of this content in the module Design settings and even apply custom CSS to this text in the module Advanced settings.
What is general dentistry?
General dentistry encompasses all the procedures needed to maintain good oral health. It involves regular dental check-ups, cleanings, and routine procedures like tooth fillings. Tooth extractions are also considered to be a part of general dentistry.
What should I do before seeing my dentist?
Your Wodonga dentist wants you to come with a healthy mouth. Brush and floss regularly. This is your first line of defence against tooth decay and gum disease.
Will my dentist refuse to see me if I haven't been taking care of my teeth and gums?
Of course not! But you will need fewer visits to your dentist if you do adopt a good oral care regimen.