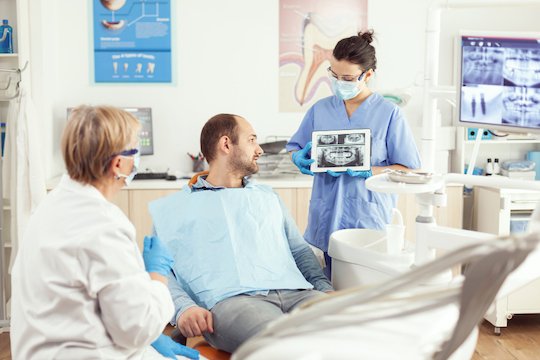 Restorative Dentistry Wodonga
Having a damaged, cracked, or decaying tooth affects more than your ability to smile. It can make it challenging to have a balanced diet or even talk to other people.
When teeth have become damaged, it's important to have them repaired. Repairing damaged teeth helps prevent the progression of decay or infection.
We do our best to preserve the maximum amount of healthy tooth structure so your teeth will be able to function properly once again.
Let's get you smiling with confidence again.
Are You Looking to Restore Your Smile?
At Prime Care Dental in Wodonga, we offer a range of restorative dental treatments to improve not only your oral health but also your overall health and confidence.
Whether you need to protect or strengthen a tooth with crowns or if you need to replace a tooth with dental implants or a bridge, we have a solution for you.
The restorative dental treatments we offer are: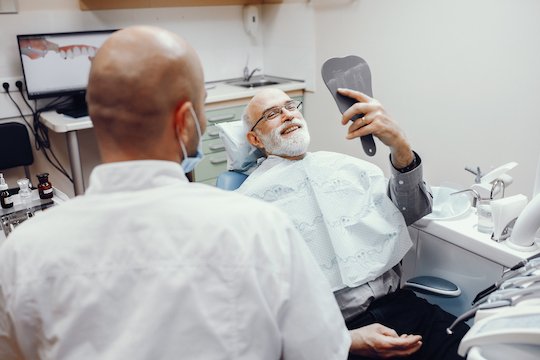 Dental Implants
If you have one or multiple missing teeth, replacing them is crucial to your overall health as well as the health of your other teeth.
A dental implant is a metal post that replaces the root portion of a missing tooth. Placed into the jawbone, an implant is allowed to fuse with the bone over a few-month period.
The function of this "artificial tooth root" is to hold a replacement tooth or bridge. Dental implants are long-lasting, making them an excellent investment!
Dental Crowns
Dental crowns are tooth-coloured or metal restorations. In short, they replace substantial missing tooth structures caused by root canals, dental decay, or fractures. Crowns also serve as full-coverage "caps" that bring back a tooth's normal size, shape, and function.
There are several different factors your dentist will consider before determining your eligibility for a dental crown. These factors include, but are not limited to, function and location of the tooth, gum tissue positioning, and the colour of surrounding teeth.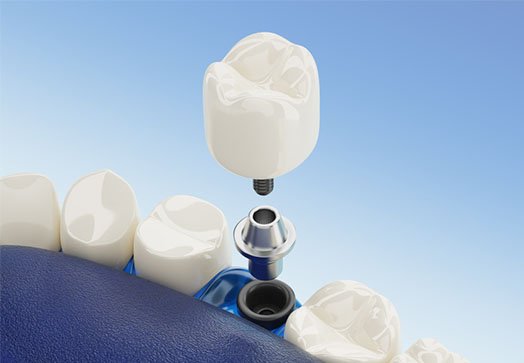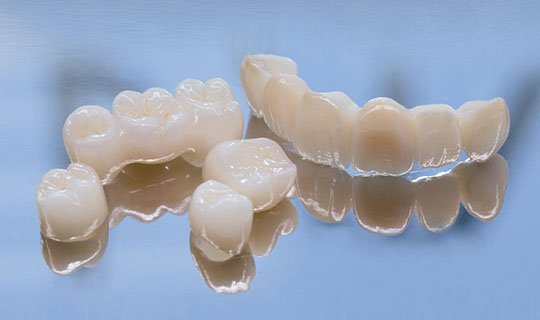 Dental Bridges
You may need a bridge if you're missing one or more teeth.
A false tooth is used to replace the missing one, and crowns on the adjacent teeth hold the bridge in place.
This closes gaps in your smile, restores a normal bite and helps keep your whole mouth healthy.
Dentures
Dentures are removable replacements for missing teeth.
They are custom-made to fit your mouth and have a very natural appearance.
They are made from acrylic resin with porcelain or metal for structural support and allow you to eat, speak, and smile confidently.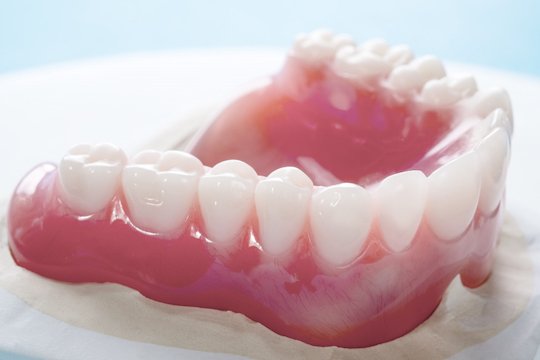 Get A Customised Restorative Dentistry Plan in Wodonga
Do not suffer in silence and prolong treatment for your dental problems. The sooner you treat them, the simpler and more affordable the restorative dental procedures will be.
Don't hesitate to contact your Wodonga dentist for a consultation today!
For questions and concerns, call us on (02) 6024 1516 or request your appointment online.
We are located at 340 Beechworth Road in Wodonga.
Frequently Asked Questions
About Restorative Dentistry Wodonga
Your Title Goes Here
Your content goes here. Edit or remove this text inline or in the module Content settings. You can also style every aspect of this content in the module Design settings and even apply custom CSS to this text in the module Advanced settings.
What is restorative dentistry?
Restorative dentistry is focused on repairing and replacing damaged teeth and their supporting structures so that you can regain full oral function.
Is restorative dental care an option for children?
If your child's teeth are damaged due to decay, injury or other factors, your Wodonga dentist will evaluate their mouth to determine if restorative treatment is needed and which type of treatment will be best for your child.
Why should I have restorative work done instead of having the tooth extracted?
Keeping your natural teeth is the best option for your long-term oral health and function, and your Wodonga dentist will not recommend that you have a tooth removed unless it causes damage to your other teeth and overall oral health.
Through restorations, you can keep your natural tooth longer and continue to enjoy a beautiful smile without the need for more complicated and expensive treatments.