Everything You Need to Know About Dentures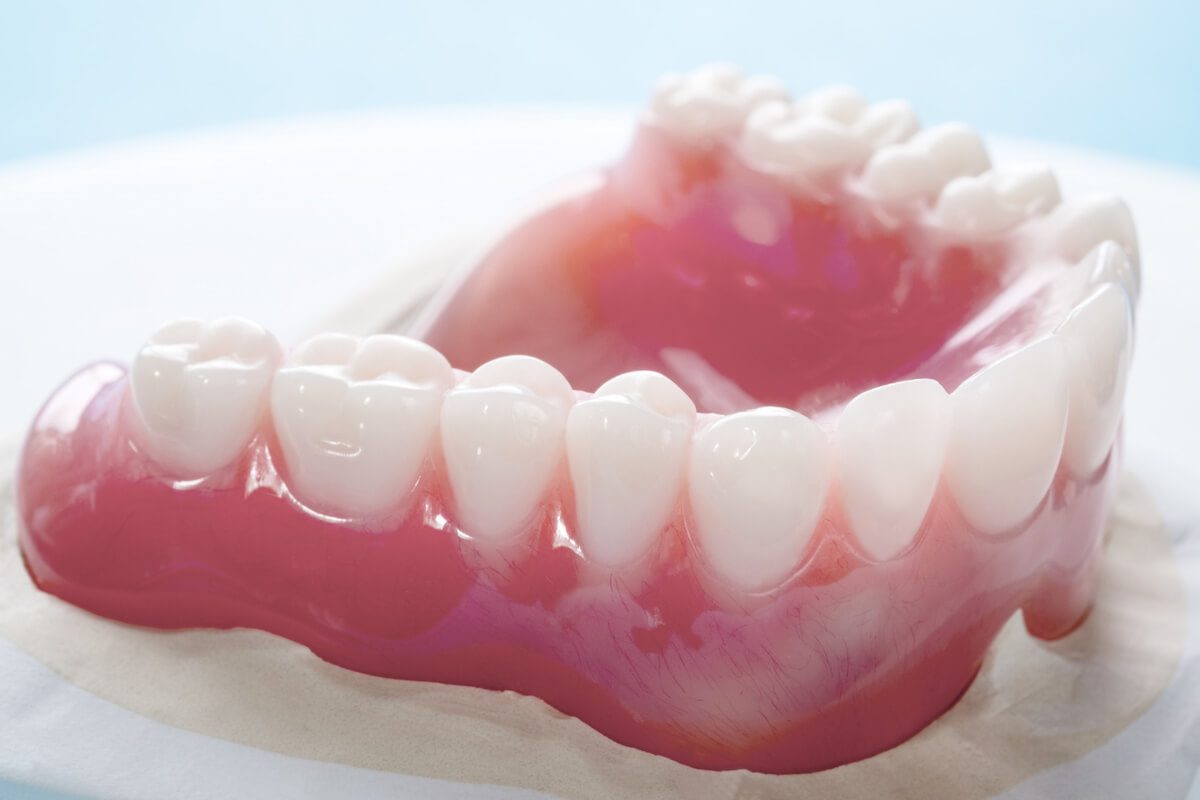 You likely have questions about dentures, whether you plan to get them, already have them, or know someone who does.
We intend to assist you in locating all of your denture-related questions and, if necessary, determine whether dentures might be the best option for you.
What dentures are, how to care for them, and how dentures can enhance your oral health are covered in the following information.
Who Can Get Dentures?
Patients may be missing teeth for several reasons, including physical trauma. The teeth may have never erupted or been harmed by severe tooth decay.
Anyone can lose a tooth, which is why dentures are an option for patients of all ages. With dentures, users can comfortably eat, speak, and smile without worrying about pain or harm to their teeth.
Types of Dentures
Dentures come in two main varieties: full and partial. Based on the number of teeth to be replaced, your budget, and other factors, your dentist will help you decide what kind of denture to get that is best for you.
Full Dentures
All teeth in the upper or lower jaw can be replaced using full dentures. Both conventional and immediate full dentures are available. The remaining teeth must be extracted before pursuing either choice.
Conventional full dentures will not be inserted immediately after the remaining teeth have been extracted. Instead, measurements of the patient's mouth will be taken to create a custom denture designed to fit the patient's mouth. Before custom-made dentures can be inserted, the oral tissue must heal. The patient may have to wait several months before receiving the traditional full denture. Because of the length of time without teeth, many people find this option unappealing.
Immediate full denture sets are placed immediately after the remaining teeth are extracted. While healing, the bone and gums will move, which may cause the denture to fit looser. While you never have to be without your teeth, these dentures must be realigned several months after they are placed.
Partial Denture
A partial denture is used when a patient is missing a section of teeth. Your natural teeth serve as a support structure for partial dentures. Dentists frequently place crowns on adjacent natural teeth to function as denture anchors.
When Getting Dentures, What Should I Expect?
The dentist will evaluate your dental needs to determine whether dentures are the best option for you following a physical examination, x-rays, and consultation.
Your dentist may now suggest additional steps you should take, like having any diseased or damaged teeth removed.
If your dentist offers denture services, trays will be used to create an impression of the hard and soft tissues in your mouth.
A cast will be produced after the impression has hardened. Your mouth will be accurately reproduced in this one-of-a-kind cast, serving as the mould for your dentures.
Most people cannot tell if someone is wearing dentures because denture fabrication has advanced to a skill level. It is possible to custom-match the tooth colour to your natural teeth.
If no teeth are left, the dentures will be painted to look like natural teeth. A colour match will be made between the denture's non-tooth portion and the mouth's oral tissues.
Periodically, your dentist will want to check the fit of your dentures. Your comfort may require minor adjustments, such as filing the appliance's edges.
Maintaining Your Dentures
Even though dentures are made of fake teeth, bacteria, plaque, and tartar still accumulate. After removing them from your mouth, take off your dentures and wash them with clean water.
Then, brush the dentures all over using a soft toothbrush or denture brush and a mild soap or denture cleaner. Make sure to thoroughly rinse them after cleaning.
Avoid using other cleaners, regular toothpaste, and electric toothbrushes to avoid damaging and wearing away denture materials.
Be sure to brush your gums and natural teeth with a very soft, wet toothbrush and fluoridated toothpaste, if necessary, while your dentures are out of your mouth.
If your toothbrush is too abrasive, gently massage your gums by wrapping your finger in a wet, soft washcloth and rubbing all surfaces.
Dentures at Prime Care Dental Wodonga
Whatever the cause of your tooth loss, dentures can give you the functionality and appearance of a healthy, attractive smile.
At Prime Care Dental Wodonga, we provide advanced dentistry in a comfortable and relaxed environment to our patients.
Contact (02) 6024 1516 or make an appointment online to learn more about dentures and whether they suit you.
Visit us at 340 Beechworth Rd in Wodonga.