How to Straighten Your Teeth with Invisalign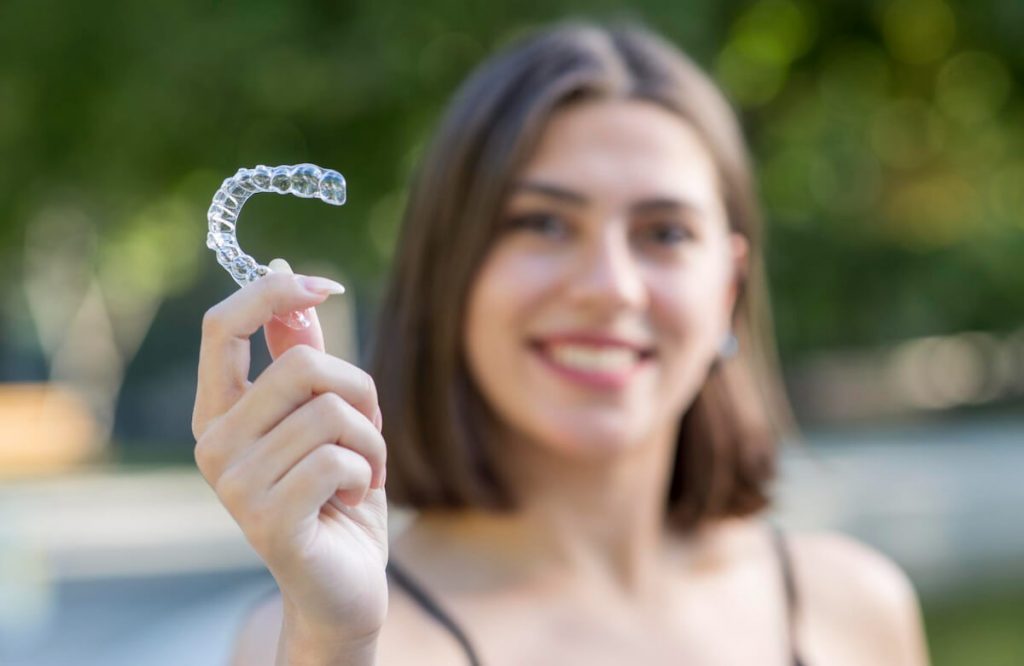 Considering switching to Invisalign from your current metal braces?
Choosing between clear aligners and other teeth-straightening alternatives to determine the best course of action for you might be made more accessible if you visit a nearby Wodonga dentist, like those at Prime Care Dental Wodonga.
Which Braces to Get: Metal, Clear, or Invisible?
Various types of braces are available on the market, including metal, clear, and invisible ones.
While traditional metal braces are still often utilised, many Prime Care Dental Wodonga patients choose clear and invisible braces as their first option.
Dental procedures that still frequently involve metal braces can be challenging if you are sensitive to metal or have difficulties keeping the area surrounding the braces clean.
They often collect food because they adhere to the teeth, making it difficult to clean the entire tooth and gum area thoroughly.
Because no one can see that you are having your teeth straightened, making everyday oral hygiene much more accessible, transparent and invisible braces are a popular option.
People are unlikely to see these braces once they are on their teeth, in contrast to regular metal braces.
Things You Should Know About Invisalign
If you haven't heard of Invisalign, you might be curious as to why our Wodonga dentists like it over several other alternatives.
Simply put, Invisalign is a plastic aligner that is comfortable to wear and practically unnoticeable once attached to your teeth.
The aligners will softly and gradually shift your teeth to their proper position, all based on your dentist's motions.
The aligners will complete all the work without the pain associated with traditional metal braces because there is no need to attach metal brackets or wires to tighten them.
Like traditional metal braces, clear braces and aligners can treat various dental disorders.
The best aspect about wearing aligners to straighten your teeth is that they can be removed when you eat or clean your teeth, allowing you to eat various foods while preventing food from getting stuck in your braces.
Compared to traditional metal braces, clear and invisible braces are a safe and effective (as well as painless) solution for adults, teens, and children.
Of course, aligners aren't for everyone; depending on your needs, your dentist may suggest alternative treatments. Make an appointment with our Wodonga dentist to determine if you are a candidate for transparent braces.
How Do Dentists Prepare Invisalign Clear Braces for Use
Following the initial consultation, the dentist will take x-rays, photos, and impressions of your teeth to produce a 3D image that will aid in developing the most effective treatment strategy, considering your teeth' movement.
Once they've completed this, they'll be able to tell you how long your treatment will take and demonstrate how your teeth will alter as the procedure progresses.
The custom-manufactured clear braces created will be made of a smooth plastic that will not bother your mouth as metal braces do.
Our Wodonga dentists have experience straightening teeth with transparent braces and can ensure that your invisible braces are placed correctly.
You will be guided by our staff the entire time and come from the procedure wearing a perfect, straight smile.
Smile at Prime Care Dental Wodonga
The desire to straighten teeth has existed for as long as dentists have been able to correct crooked teeth, but adults have often shied away from treatment because of the idea of having brackets and wires permanently affixed to their teeth.
However, patients of all ages today consider the procedure of correcting their bite as an excellent non-invasive technique to merely improve their smile, thanks to the development of Invisalign clear braces.
Start creating your dream smile today with Invisalign®!
We at Prime Care Dental Wodonga believe in providing all of our patients with a caring and positive experience.
We promise to provide complete dental healthcare that is easy and affordable.
Contact us at (02) 6024 1516 or book an appointment online.
Visit us at 340 Beechworth Rd in Wodonga.