Treat Yourself to Whiter Teeth This Christmas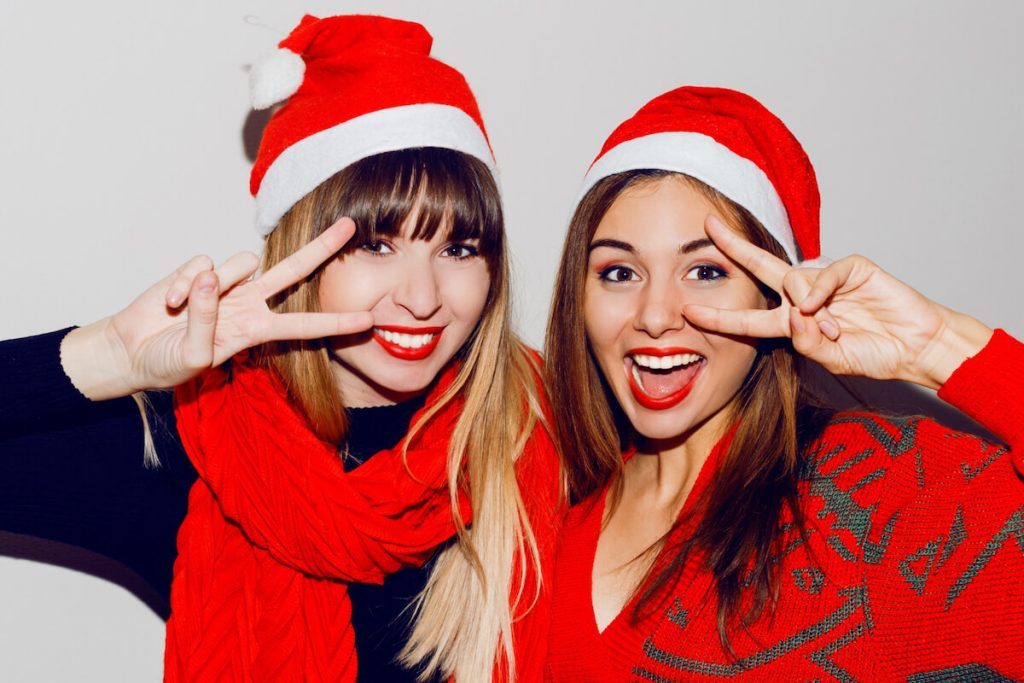 Once again, it is the joyous and giving season of Christmas! It is a time for parties, festivities, and expressing thanks for the previous year.
What better way to commemorate this fantastic event than with a radiant smile? To give you a gorgeous, self-assured smile, we provide teeth whitening.
Visit Prime Care Dental Wodonga and take advantage of the cosmetic dentistry options available before getting wrapped up in the Christmas celebrations.
Whitening Your Teeth for a Sparkling Smile
The colour of natural tooth enamel can be improved by teeth whitening. You can complete it whenever is most convenient for you, either at home or in our office.
Utilising new technology, we maximise your teeth's ability to whiten while decreasing sensitivity while doing so.
Your teeth could be up to 12 shades whiter after Dr Puja is done with your in-office whitening procedure, which takes less than an hour.
We will send you a take-home package in addition to your treatment to help you extend and maintain the effects of your whitening procedure.
Our patients can substantially whiten their teeth on a budget by using take-home whitening products.
While at-home kits can't whiten teeth instantly, they can almost match the effects of our in-office whitening by removing heavy, deeply ingrained stains over two weeks.
With the take-home whitening kit from Prime Care Dental Wodonga, you may apply extra-strength gel only where you need it and nowhere else.
Every patient gets a specially made mouth tray that allows for the safe, efficient application of extra-strength whitening gel. Touch up after your first whitening every few months to prolong the appearance of a whiter smile.
Only Trust a Dentist to Whiten Your Teeth!
You may purchase a DIY whitening kit online if you're strapped for cash this Christmas. However, these kits could be harmful and worsen your dental health.
For the safest teeth whitening procedure, only choose a licenced dental clinic. Our team is experienced and knowledgeable in teeth whitening, so you can be assured that we'll keep you at ease, secure, and informed.
White Teeth Care Advice
If you're unsure about giving yourself this present, you may employ several small routines and tricks to maintain your teeth's sparkle.
The following are some tactics you might wish to try to get the most significant effects and longest-lasting advantages from your teeth-whitening procedure:
Regular routines count
You will have ample time to thoroughly clean your teeth and gums of germs and other dangerous deposits. Spend no less than two minutes brushing your teeth.
For optimal results, though, brush lightly and in circular motions. Avoid using too much pressure.
Brushing your teeth after meals will also help lessen the effects of food staining, especially during the holiday season.
While flossing might lessen plaque accumulation on the teeth and gums. This keeps your teeth in good condition and helps to reduce discolouration.
Eat healthy foods
Eating a well-balanced, nutrient-rich diet rich in minerals and vitamins is the most incredible way to maintain healthy teeth. You can keep your mouth naturally clean between brushings by choosing foods that stimulate the salivary glands.
Avoid skipping repairs and maintenance
Maintaining your beautiful teeth can be more accessible by scheduling routine deep cleanings with your Wodonga dentist.
Allow the professionals to watch for any possible issues before they become significant ones. You won't have to endure much longer if you have more severe tooth problems.
Instead, discuss your options with a specialist about how to preserve your overall dental health and well-being.
Have a Whiter Smile on time for Christmas with Teeth Whitening in Wodonga
You deserve it! Brighten your smile this Christmas season! Therefore, treat yourself to a teeth whitening operation before your family gathering and commit to the essential white teeth maintenance habits. You'll be able to enjoy the results for many months to come.
Experience advanced dentistry and social care you can trust at Prime Care Dental Wodonga.
Visit your Wodonga dentist today!
Contact (02) 6024 1516 or make an appointment online.
Visit us at 340 Beechworth Rd in Wodonga.