7 Tips for a Healthy Smile on Valentine's Day from Prime Care Dental Wodonga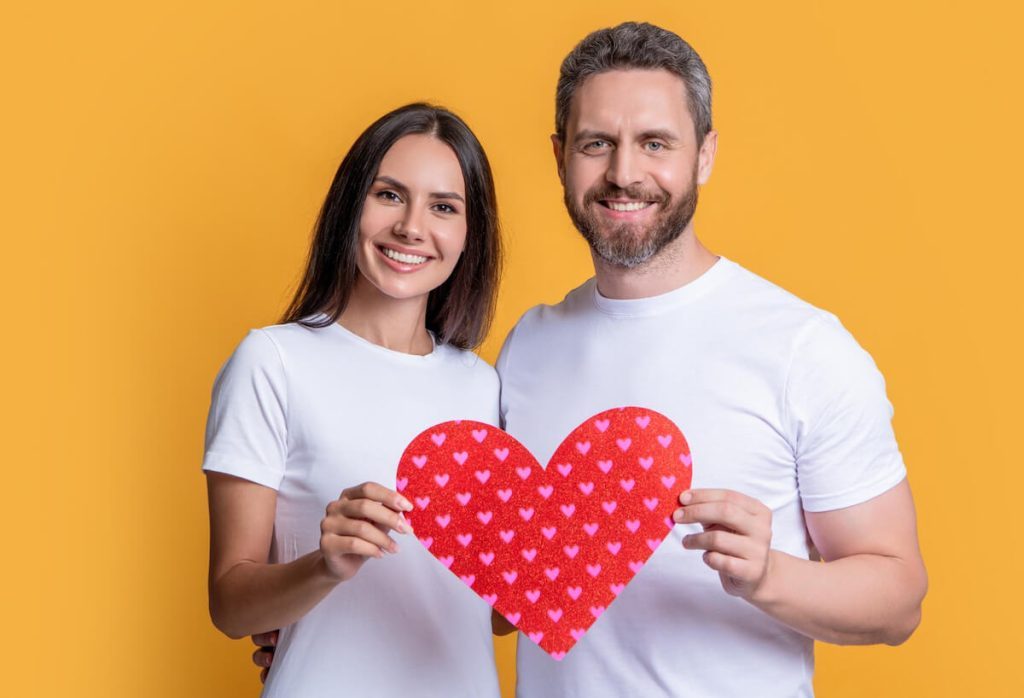 Valentine's Day will be here before you know it. You're most likely anticipating spending it with someone special. Making arrangements, purchasing presents, and giving chocolates and flowers are all on the agenda.
However, one crucial aspect that we frequently overlook is the importance of dental hygiene. Your mouth is an important component of our body that allows us to eat, speak, smile, and do various other activities.
Instead of those uncomfortable smiles, make this Valentine's Day one to remember by flashing your dazzling smile.
To keep your smile in good shape, here are 7 helpful tips for you.
#1. Maintain your oral hygiene
Cavities, illness, and bad breath can be prevented by regularly brushing and flossing your teeth. If you don't do it daily, you can have food lodged between your teeth. This situation will lead to the production of germs and, eventually, the development of decay or cavities in your teeth. Nothing kills a good mood like stinky, unclean, and discoloured teeth.
#2. Drink lots of water
Staying hydrated not only gives your complexion a healthy shine and plumps up your lips, but it also keeps your mouth kissable. It's a healthy habit that not only refreshes your body but also cleans your mouth of bacteria, keeping it fresh. It promotes oxygen containing saliva that diminishes the growth of bacteria. But don't try to replace water with sugary beverages.
#3. Remove foul breath
To avoid bad breath, use mouthwash and drink enough water. Drinking lots of water can aid in the removal of germs and food particles. Bad breath can also be caused by a variety of medical conditions that are difficult to treat without proper medication.
#4. Dry Mouth
Avoid having a dry mouth. Water helps remove food particles and bacteria that might otherwise linger in your mouth. A dry mouth is ideal for the majority of odour-causing bacteria.
#5. Teeth whitening
Nothing beats a bright smile when it comes to impressing your date. A confident smile is unmistakably beautiful. If whitening your teeth helps you feel better about them,
it's time to get your teeth treated if they're discoloured and yellow.
#6. Visit your dentist
Cleanings and check-ups are recommended twice a year at the dentist. By doing it, tooth decay and gum disease can be avoided.
#7. Get a scale and clean from your Wodonga dentist
A professional dental clean remove soft and hard plaque and stains that regular toothbrushing at home cannot remove. Plaque accumulation is also one of the leading causes of foul breath, as plaque harbours odour-causing bacteria. Both of these issues may be avoided with a teeth cleaning, which will make your teeth kissably smooth and eliminate ugly build-up.
Here's How To Make Sure You Have Great Breath For Valentine's Day
Brush and floss your teeth at least twice daily. Keeping food and bacteria from collecting in your mouth is the best defence against bad breath.
To keep your breath smelling fresh, avoid fatty meals that break down and ferment in the stomach.
Eat vegetables to keep the mouth's alkalinity balanced, which helps to prevent germs from growing.
Eating crunchy foods such as apples, celery, and carrots can help remove food and bacteria from the mouth, which can cause bad breath.
Avoid smoking. The most evident effect of cigarette smoke is that it causes poor breath, which reduces kissability.
Drinking can cause dry lips and poor breath, just like smoking. So, avoid alcoholic drinks.
Drink plenty of water.
Visit your Wodonga dentist regularly.
Brushing, flossing, scrubbing your tongue, and using mouthwash on a daily basis are all crucial steps in preventing bad breath, but don't overlook the necessity of regular dental care.
Complete Dental Care in Wodonga
Wodonga dentist provides advanced dentistry in a comfortable and relaxed environment to patients.
We only use the latest technology and are equipped with state-of-the-art equipment to provide you and your family with high-quality dental services.
Need more Dental Tips? Visit Your Wodonga Dentist Today!
Call us on (02)6024 1516 or request your appointment online.
We are located at 340 Beechworth Road in Wodonga.
We look forward to hearing from you!