Dental Implants in Wodonga: Should You Shop Around?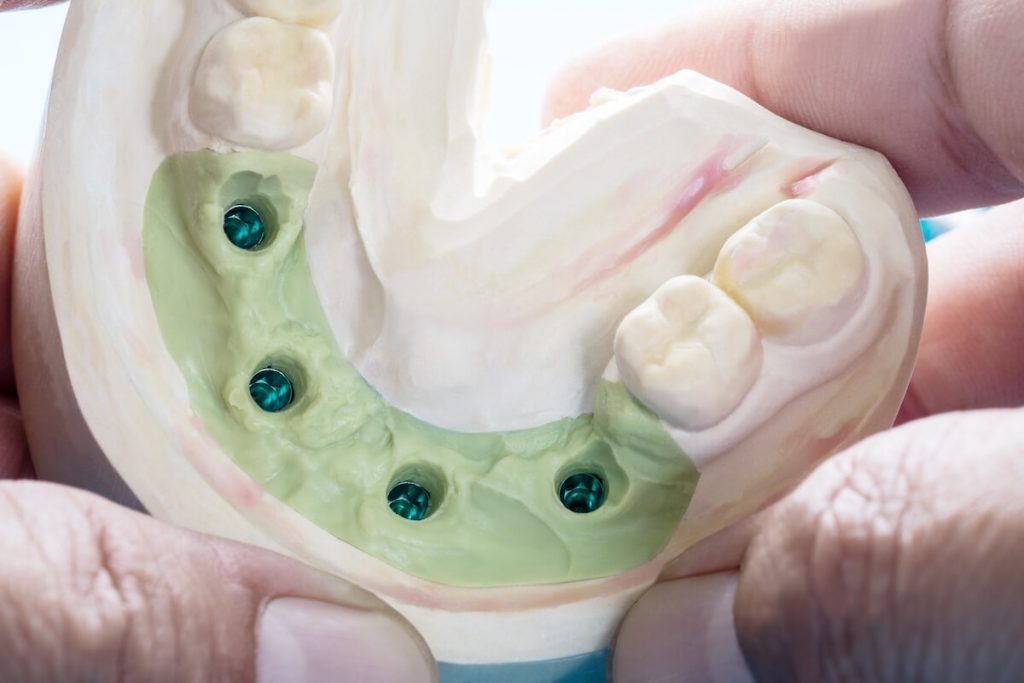 According to the Australian Dental Association, 16% of the adult population has only a few teeth to smile on.
Maybe your situation isn't that bad—perhaps you've only lost one tooth in an accident. However, even a single lost tooth can impair the health of underlying bone or other teeth — and it can have a significant impact on your social and professional lives.
If you are missing teeth, implants are frequently a viable permanent option to bridges or dentures, but they come with a cost. And that price might appear to be exorbitant.
"Should I shop around for my replacement procedure, and if my choice is a dental implant, should I compare shop for it?" you may wonder.
At Prime Care Dental Wodonga, we are dental implant specialists. We want you to know enough about them to determine if they are the best option for replacing lost teeth and why pricing isn't necessarily an essential factor!
Dental Implants vs. Less Expensive Treatments
Bridges and dentures are the two alternatives to implants. Neither is a comprehensive answer as implants.
#1. Dentures
Traditional dentures restore your smile while also supporting your face muscles.
However, because there is no underlying support, the jawbone and gums miss out on the stimulation of tooth roots, which keeps them healthy and robust.
Denture users are prone to receding gums, bone loss, and deterioration of facial shape.
There are additional drawbacks as well:
Gum irritation
Slipping and sliding
Reduced ability to chew
Diminished ability to speak
Sucking or clicking noises
Reduced food taste
#2. Dental bridges
Dental bridges ride on top of the gums, allowing the bone and gums beneath to atrophy from lack of stimulation.
The bridge can move and create discomfort when the gums recede, and the jawbone weakens. Bridges frequently necessitate the shave down and crowning of the teeth closest to the gap.
Bridges can serve as a perfect breeding ground for germs, plaque, and tartar.
Implants avoid these issues since they stimulate gums, are easy to clean, prevent bone loss, and support the face.
This saves you several hours of further treatment in the future, and unlike dentures and bridges, they seldom need to be replaced!
Should I Shop Around Among Dentists?
Prime Care Dental Wodonga recommends reconsidering your approach to "shopping around".
While looking for a reasonable deal, looking for a qualified dentist who has the expertise, talent, and training to execute decent work is far more essential.
Here are three things to remember:
#1. Materials
Years of experiments and clinical investigations have resulted in the precise components of the titanium alloy used in dental implants.
Some are more expensive than others, and your dentist should know the distinction.
The crown is the second component of an implant. Crowns on implants function similarly to normal dental crowns used to heal damaged or decaying teeth.
They are constructed of ceramic or porcelain and must be placed by a qualified dentist.
#2. Expertise and experience
The number of dentists who execute implants has increased with their popularity. Many dentists have years of expertise in implant placement.
Typically, the therapy consists of multiple visits, with recovery time in between. It needs the services of a dentist who is both skilled and patient.
#3. Placement
Your implant dentist must be informed of your current dental health. To get it correctly, you'll need an experienced and qualified dentist.
Scans and X-rays are used to offer the dentist a clear picture of what's going on in your mouth. Other therapies, such as bone transplants may also be required.
Your implants are a long-term investment rather than a one-time expense; thus, you should be more concerned with the surety of a work well done rather than the expense.
At Prime Care Dental Wodonga, we guarantee that you will receive work done adequately from us!
Convenient, Skilled Care at Wodonga Dentist
If you're looking for a dental operation where the dentist learns about your problems and desires and makes recommendations based on what you say, Prime Care Dental Wodonga is the place to go.
For further information about our dental implants, please call us on (02) 6024 1516 or request your appointment online.
You can also visit us at 340 Beechworth Rd in Wodonga.